PU SANDWICH PANEL FOR COLD STORAGE
PU SANDWICH PANEL FOR COLD STORAGE
PU Sandwich Panel for cold storage are insulated with insulation core covered by galvanized aluminum alloys. Therefore, they have many great advantages suitable for cold storage, cool storage or electronics, medicine, garbage ... With panel Pu frozen storage is definitely a great choice great for you.
Technical specifications
No

Items

Specifications

1

Structure

+Both outsides: Galvanized and color powder coated coil with thickness: 0,35mm to 0,45mm

+The middle layer: Insulation PU foam core with density: 38kg/m3 to 42kg/m3
+Two sides with a nylon layer protecting against scratching during transportation and installation

2

Width

+Used size: 1.125mm
+Product size: 1.150mm

3

Length

+Depend on the customer's order (<=15,0m due to transport )

4

Thickness

+75mm, 100mm, 125mm, 150mm, 175mm, 200mm

5

Color

+Variety of colors such as: milk-white, blue, grey

6

Installation

+Panels jointed together by outer leaf and internal leaf

7

Application

+Making ceiling, insulation wall for cold storage, ice storage,...

+Making ceiling, insulation wall for dry storage, drying food line, medicine, (<100 celsius)...
Instulation PU sandwich Panel for cold storage
* With the high density (38kg/m3 to 42kg/m3) and the thickness >=100mm which help PU Sandwich Panel is able to insulation well, suitable for using insulation inside wall for cold storage, preserving food and seafood,...
*Moreover, with temperature resistance PU core (<100 Celsius ), PU Sandwich Panel is also used for making insulation inside wall of dry storage, drying food line, medicine,...
*Thickness: 100mm, 125mm, 150mm, 175mm, 200mm

Product specification
+The product's length depends on customer's order, factory will cut and manufacture products according to customer's long requirements. Fixed width: 1.125mm
+Thickness option: 50mm, 75mm, 100mm, 150mm, 200mm,...
Product images at the factory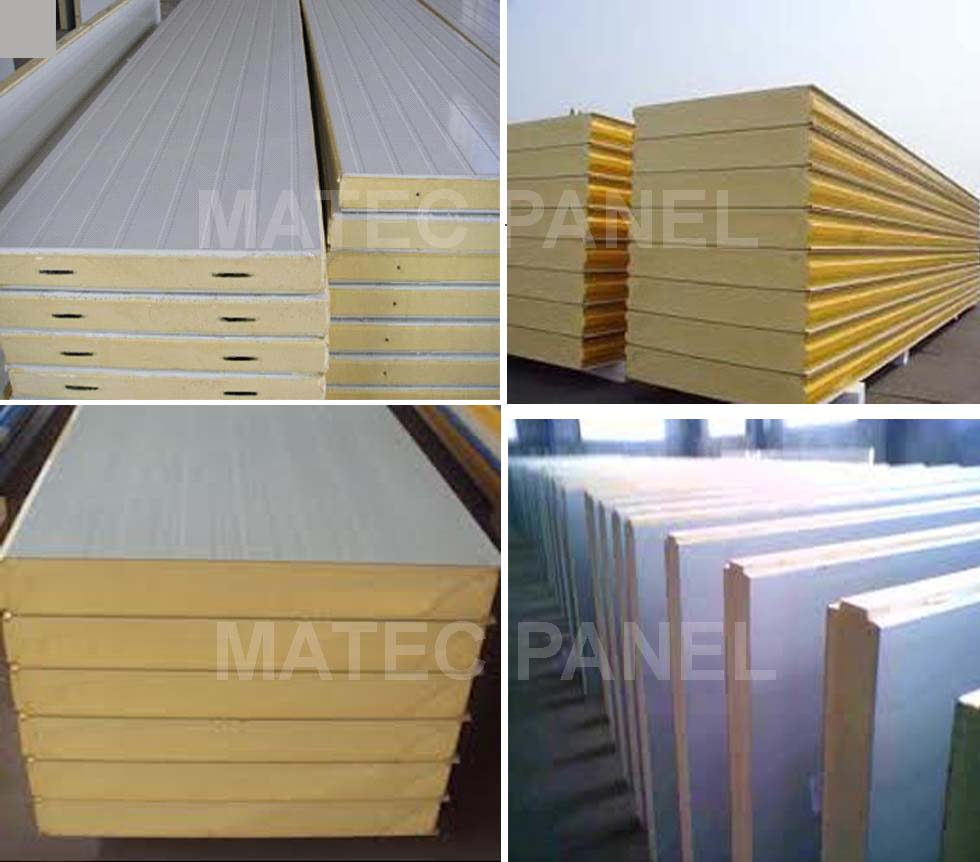 Picture complete works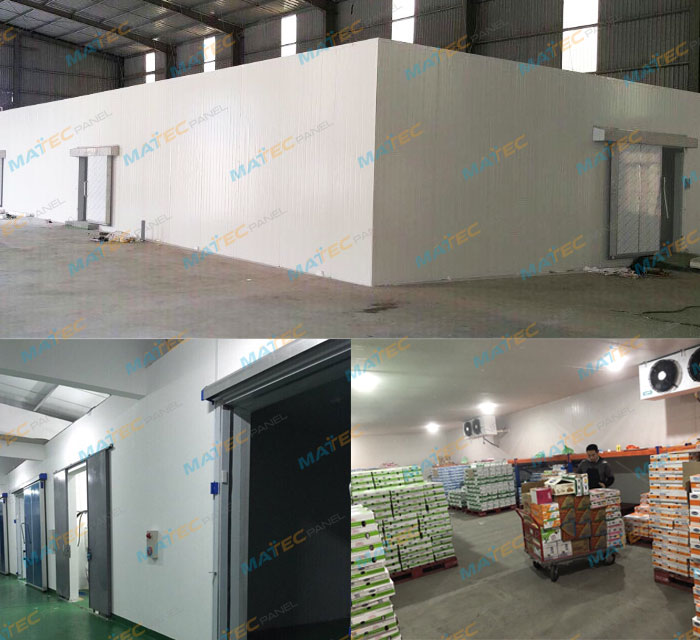 Contact information
Office: 4th floor, Zen Tower, No.12 Khuat Duy Tien, Thanh Xuan, Hanoi
Factory: Km 06, 379 Province Road, Tan Tien, Van Giang, Hung Yen
Hotline: 0903 246 111 | Phone: 024 6288 4782 | Email: matecpanel@matecgroup.vn
Website: matec.com.vn - matecpanel.com.vn